GET BACK TO BUSINESS

NEW WAYS FOR
NEW CUSTOMERS
Webdesign
Marketing
Branding
Social Media

15 YEARS
WEB DESIGN
MARKETING
BRAND BUILD
15 YEARS
WEB DESIGN
MARKETING
BRAND BUILD
THE CMS:
THE FREEDOM
CONTENT ITSELF
TO CHANGE.
MARKETING:
TARGET GROUPS
ORIENTED

THE CMS:
THE FREEDOM
CONTENT ITSELF
TO CHANGE.
THE CMS:
THE FREEDOM
CONTENT ITSELF
TO CHANGE.
15 YEARS
WEB DESIGN
MARKETING
BRAND BUILD
Imagine you could work as an online real estate agent
gain new clients!

Individual solutions for real estate agents
for real success on the web
Exclusive design instead of boring templates
Edit your website quickly, easily and flexibly yourself
Own domain incl. e-mail accounts
Mobile optimized for all smartphones and tablets
Search engine optimized for Google & Co.
Detailed statistics to monitor success
High Speed Website: Best results with google PageSpeed
We know what it takes to stand out from the crowd. That's why we don't use a website from a standard construction kit. Higher quality, faster websites and better conversions are just a few examples of what makes us different.

Experience, further development and satisfied customers
Maywand
property

Website relaunch
online marketing
logo creation
stationery
Social media posts
content creation

United Realty

site creation
Logo redesign
content creation
multilingualism

programming

wine roads
property

site creation
content marketing
E-book creation

Texts & Pictures
landing pages

Individual solutions for real success on the web
No matter if start up, company website or your dream of your own business. We design your business. Rely on professional web design that is as individual as your company. And a web system with unlimited freedom. Without programming knowledge. But with useful extensions.


Tips & tricks for real estate agents

Is a logo still important? If so, then a real logo or just a lettering? Colorful and eye-catching or plain and simple? W...
mehr lesen →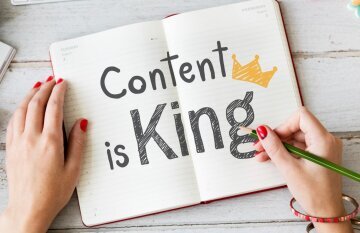 A real estate agent still gets most of his orders via his own website. But a good ranking on Google is absolutely nec...
mehr lesen →
As a real estate agent, there are ways for you to get new customers without having to work for it. Only some initial ...
mehr lesen →